RANK YOUR WEBSITE

WITH SEO COPYWRITING SERVICES IN SINGAPORE
Claim 70% Off Digital Marketing & SEO Agency Services With A Pre-Approved PSG Vendor

SERVING THESE GREAT BRANDS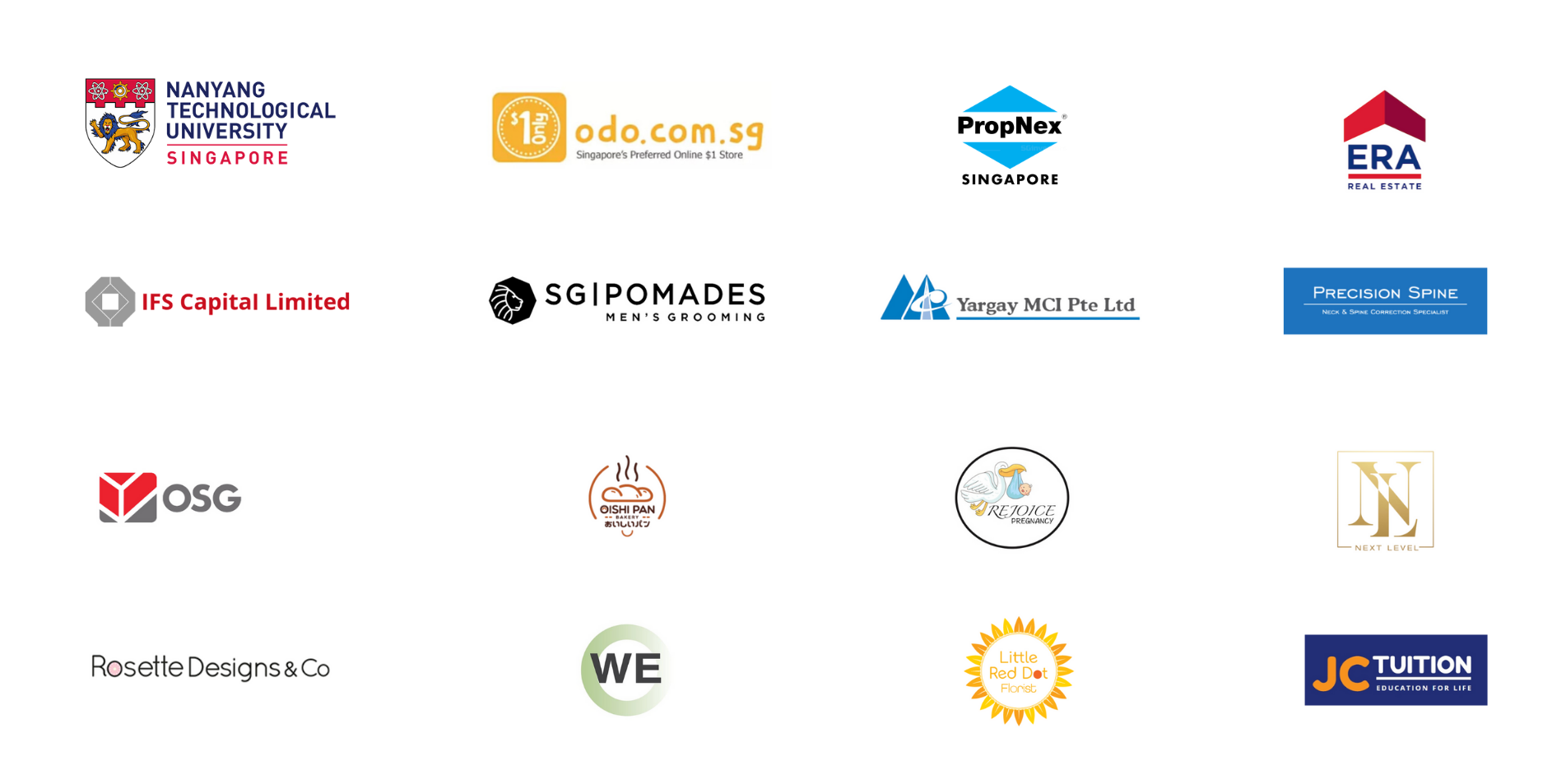 What exactly is SEO COPYWRITING?
The purpose of
SEO Copywriting,
also known as content marketing is more than just
generating leads
. If managed properly, it can
lift the authority of a website and build a strong branding image for the business
. Our goal is to help Small and Medium Entreprises (SMEs) to improve their website traffic, SERP ranking and provide a reason for their 
audience to keep coming back
. The way we create our content is by reaching out to strong authority backlinks and SERP ranking signals. We will also include infographics, e-books, and how-to guides to extend the expected shelf life of the content.
HOW TO PERFORM SEO COPYWRITING ON WEBSITES
When it comes to SEO Copywriting for websites, it is a continuous branding and image building process.
Many factors such as building Search Engine Optimised links, earning links from authoritative websites, researching on high-volume keywords, analyzing competitor's data and more, contribute to the success of the content marketing strategy.
Our content marketing experts take every client's success seriously. They will focus on all aspects of your industry and business to create an ongoing content strategy. This way, the content is unique to your business and can also strengthen the Search Engine Optimisation (SEO) for your website.
SEO COPYWRITING PACKAGES FOR YOUR BUSINESS
The basic services and tools for all our Content Marketing Services include:
A team of qualified experts in content creation and strategy, copywriting, graphic design, video content, SEO and social media marketing.
Marketing strategies that have a positive impact on brand image.
Comprehensive competitor, content and market share analysis
HOW OUR SEO COPYWRITING SERVICE WORKS
Our team of professional writers creates content with SEO and social shares in mind. This way, we can ensure that your company website and social media platforms are constantly updated and optimized with high-quality content.
Our team of graphic designers enhance the value of the content and turns it into a highly-engaging content asset. With infographics that promote interaction with the audience, the content that we publish on your website and social media platforms can also serve as a standalone content to boost virality.

We sharpen the process of creating relevant content by monitoring the content reach to your targeted audience. This is to ensure that our content's marketing strategy and efforts are effective. 
Frequently Asked Questions about our SEO Copywriting Services