Explode Your Sales With The Best Search Engine Marketing (SEM) / Google Ads / Pay Per Click Services In Singapore
Performance-based marketing with Search Engine Marketing (SEM) / Google Ads / Pay Per Click Ads designed to meet your digital marketing needs.
Doubling The Amount Of Leads And Sales With SEM Services (Google Ads/Pay-Per-Click) in Singapore
Unlike Search Engine Optimization (SEO), Search Engine Marketing (SEM) or Google Ads produces instantaneous results.
By placing advertisements on the world's largest technology company Google, you will allow your advertisements to be seen by hundreds of thousands of people.
When looking for an SEM agency to provide SEM services, be sure to look for a company with tested and proven results.
By leveraging SEM, you will be able to grow the amount of leads and sales you receive by 2 or 3 times.  

SERVING THESE GREAT BRANDS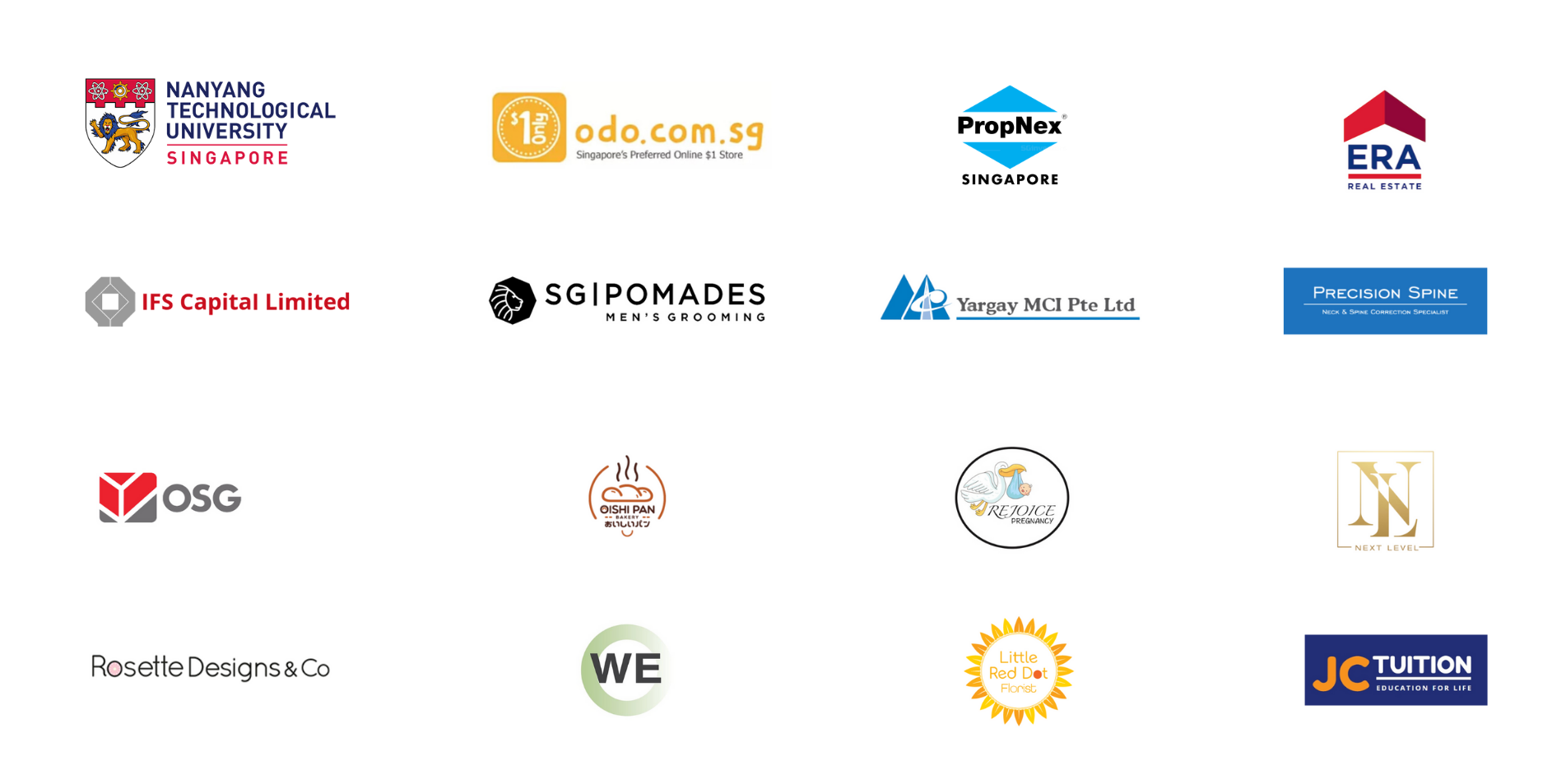 Based on 26 reviews
Kehzee Charles
15:53 27 May 21
Jim is extreme knowledgeable and gives super good advice on how I can take my business forwards with Facebook marketing. His strategy was clear and concise. Very impressed with his approach and cannot wait to start seeing results.
Lu Lee
23:57 11 Jan 21
Very dishonest. Over promised and undelivered. Stay away
Nicholas Ng
08:07 28 Oct 20
Jim has helped us tremendously also in getting a clearer picture in identifying our needs, where our business truly needs to improve on & how to move forward in the right direction. Thank you Jim! =)
Siti Yahya
07:26 09 Oct 20
I am a newbie in the financial advisory industry... I gain more clarity with Jim in the 30mins strategy call on what should I do on my lead generation framework. Looking forward to get results from the framework I am going to implement.
Edwin Ong
11:25 05 Oct 20
Jim is very helpful in providing advice and strategy on digital marketing. He also share on the most effective way to promote our event.
A Google User
06:06 23 Sep 20
One of the best company to go to for SEO and SEM!
Cindy Teo
06:38 07 Aug 20
I saw the facebook ad from Best SEO and registered for the 30 min free strategy call. I thought no one's gonna call but I did receive the call after all. I like that Jim is honest and doesn't sugarcoat his feedback. He cuts to the chase and highlights the areas for improvement.
Rix Tan
12:29 06 Jul 20
5 stars services. Help my business to achieve a greater heights by providing top notch digital marketing strategies. Highly recommended for all business owners.
Lynda Tan
01:08 20 May 20
We love the superb response on upteem changes prior to uploading our new website. Jim is very patience and give opinions based on his professionalism and experience. We are happy to receive good reviews on our new website and our ranking is now higher based on SEO. The fee is very reasonable compared to the number of hours spend revamping our website. Highly recommended. No regrets.
Moernie Osman
01:28 19 Mar 20
Jim & Catheryn - we enjoyed working with you in this project. Despite the tight timeline, the numerous changes... you are always accomodating. Thank you for your patience and all the best to the both of you. From all of us at NTU Team MOS.
Benjamin Khoo
06:04 26 Feb 20
We worked with Jim and Catheryn for our company's website redesign. Jim and Catheryn's are professional and rendered impeccable services. We commend them for being prompt and timely in providing us a perfect solution for our website.
Vashon Liujanta
05:20 24 Feb 20
Jim & Catheryn has been a joy to work with!They were very involved with the planning of my company's website despite the niche industry and topic that requires a lot of technicalities and understanding. They remained open ears throughout and offered their expertise to go hand in hand with my business niche to create a website that strongly promotes what the company stands for and provides. At the same time, ensuring that the website is able to reach is potential in terms of SEO. Thank You BestSEO for your hardwork and dedication!
Rosette Designs & Co
02:34 03 Dec 19
Our session with Jim was truly a great experience. To give an honest over view of our learning session :a. It was insightful and helped us understand how to make the best use of SEO to grow our businessb. Jim really made an effort to simplify the topics for us to make it easier for even the beginners to understand and grasp the subjectc. Jim was friendly and made it easy for us to ask questions. He also went out of the way to help us manage some of our web pages, many thanks to him and definitely would recommend his services!
Mingkuai Wong
13:45 04 Nov 19
Catheryn from BestSEO did a great job for our website design. Now Oishi pan.sg loads fast and it looks good on mobile. I am very pleased with the result and would recommend her.
xiong yao
06:09 19 Oct 19
Working with Best SEO Singapore has been a great experience. Besides creating a modern-looking website that is mobile responsive, Catheryn and team has ensured that my website does rank well after the website revamp. Would recommend Best SEO Singapore to any business owner looking for affordable and quality website services.
See All Reviews
DON'T JUST TAKE OUR WORD FOR IT... SEE WHAT OUR CLIENTS HAVE TO SAY ABOUT US​
"Perfect, in three months time, the investment came back, two folds. That was very good."
Alex Chia
Founder
Little Red Dot Florist
>$45,000 worth of sales (3 months)
$15,021 in ad spend (3 months)
Investment came back two-folds
"Every month I get back a few times of ROI of what I put in"
Randy Wong
Founder & Head Chef
Oishi Pan Bakery
>$65,000 worth of sales (6 months)
8 times return on total spent
Get quick results for your Search Engine Marketing campaign in singapore
With Search Engine Marketing, otherwise known as Google Ads or Pay Per Click Ads, you will be able to scale your business or organization's presence to the masses.
With more than 4 billion Google Searches performed on a daily basis, your marketing campaign's reach will be 
How Much Does SEM Services Typically Cost in Singapore?
SEM agencies or companies typically charge what is called a management fee.
The management fee is usually dependent on the budget that you will be spending directly on Google Ads.
A percentage of this amount will become what is known as the management fee.
Most SEM agencies charge between 10-25% of the advertisement spend.
Additionally, the cost of SEM could vary from industry to industry as compared to the cost of Facebook Advertisements.
Depending on the industry your business or organization is in, the cost could vary.
Bigger campaigns meant for brand awareness would typically involve a bigger budget ranging anywhere above $10,000 per month, while smaller budgets could range typically anywhere between $2,500 a month.
How do I get started with my sem campaign?
To ensure the success of your SEM Campaign, be sure to start driving traffic to a dedicated landing page that is designed to convert.
Some aspects in creating a landing page that converts is to remove the menu bar on the top and replace it with call-to-actions such as a number to call and an address to visit.
Among other landing page factors that would drive more conversions for your marketing campaign, it's best for you to speak to one of our dedicated Search Engine Marketing specialists, so as to have a better understanding of what would work well for your business.
Book a free 30-minute strategy session to double or triple your organization's sales today!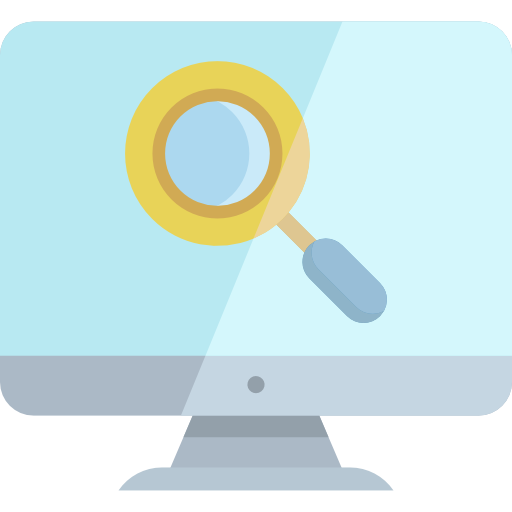 Top 3 Reasons to work with us, a leading SEM Services Provider in Singapore
We have proven results for SEM
We have had instances of doubling of tripling the amount of leads that one of our clients' receive from our SEM campaigns. After running multiple SEM campaigns for multiple clients, the trick to getting a well-performing campaign isn't that hard to figure out!
You work directly with an experienced SEM Specialist
Our SEM Specialists have experience handling Google Ads budgets over 6 figures in Singapore Dollars. We understand what it's like to spend hundreds of thousands of dollars into Google.
100% In-House Work
As much as the Singapore government values foreign talent, we can guarantee that you will be working directly with a Singaporean. We do not outsource our work to offshore companies, as we believe that might compromise work quality. No more thick accents that are difficult to understand. You will be working with a true blue Singaporean that will actively listen to your requirements as our client.
Frequently asked questions about SEM Services in Singapore